A Unique Family Oriented Healing Vacation hosted in a National Historic District on the Western Slope of the Colorado Rockies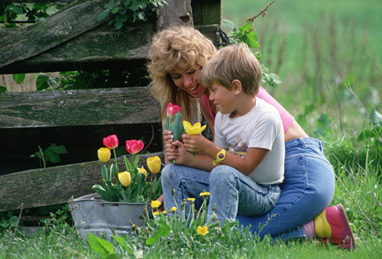 ---
Our Mission
Alpine RetreatsTM is dedicated to providing healing vacations to guide and inspire individuals and families toward a new paradigm in recovery living. Our whole person is based on the integration of physical, mental, emotional and spiritual wellness. In a serene mountain environment, we support individuals and their families to strengthen their commitment to recovery, to deepen family bonds and to connect with their inner spirit.
The Alpine RetreatsTM program combines state-of-the-art life-style change tools with an unforgettable vacation in a Victorian mining town built in the 1870's. This combination of education and re-creation creates a dynamic synergy which supports renewal and re-dedication to the principles of recovery living.
Most primary treatment programs provide introductory tools for family recovery. Alpine RetreatsTM build upon these skills. Drawing upon recent advancements in psychology, personal development and trauma healing, Alpine Retreats offer families an opportunity to deeply embrace recovery living.
Our Model
Unlike primary treatment which uses a disease-model approach, our program is based on a whole-person wellness model. From this perspective, we seek to optimize health and to create a harmonic balance of physical, mental, emotional, social and spiritual wellbeing.
Peer group support, developed within the retreat setting, is an essential component of our approach.
The opportunity to be with others who understand the disease of addiction and the recovery process is one of the most valued elements in a treatment program. Developing understanding and support among family and friends strengthens commitment to the road to recovery. The Alpine RetreatsTM program is designed to underpin and reinforce the recovery principles and lifestyle changes that were begun in a primary treatment program. It also provides opportunities to address circumstances and issues that can jeopardize successful ongoing recovery. Retreat groups are personally designed by the team leaders to meet the individual's customized needs. Meetings and group sessions are led by specially trained facilitators in recovery.

Most primary treatment programs recommend aftercare services on a semi-annual basis as essential to maintain results achieved in completing a primary treatment program. The Alpine RetreatsTM program includes the following aftercare services:

· 12-step abstinence-based model
· Identification of relapse warning signs and how to address them
· Instruction in stress management and coping skills to prevent relapse
· Application of effective communication skills and other recovery tools in daily life
· Focus on mind, body, spirit integration and balance
· Coping and recovery from related trauma issues
The Power of Your Choice
The Road Not Taken

Two roads diverged in a wood, and I –

I took the one less traveled by,

And that has made all the difference.

~ Robert Frost ~
"Next to life itself, the power to choose is your greatest gift. This power and freedom stand in stark contrast to the mind-set of victimism and culture of blame so prevalent in society today. Fundamentally, we are a product of choice. … The essence of being human is being able to direct your own life." ~ Stephen Covey, The 8th Habit: From Effectiveness to Greatness.